OK, 1st of all I've decided that the K1 & K2 thing isn't working for me. From here on, it's Mr. K and the Bean. I'm sure you'll catch on quickly, whoever you are reading this.
So here are selected pics from the activities mentioned in the prior NYC post.
The morning Friday started with Toys R' Us. We had to take my parents along to ride the giant ferris wheel in the middle of the store. I wasn't able to get any decent pics of everybody while they were riding, but they got in a Nickelodeon car w/ Spongebob clinging to the outside, which was appreciated I think.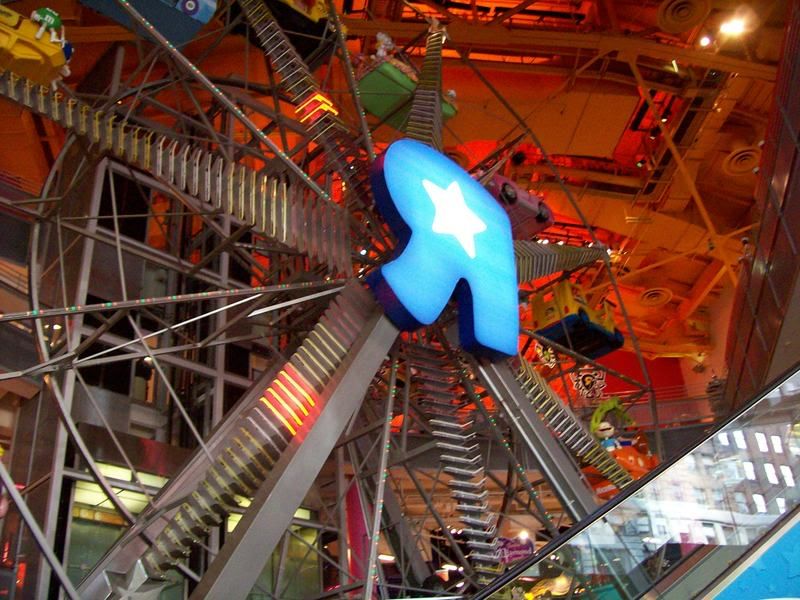 The we explored the store. This is my mom and the Bean leaving Jurassic Park.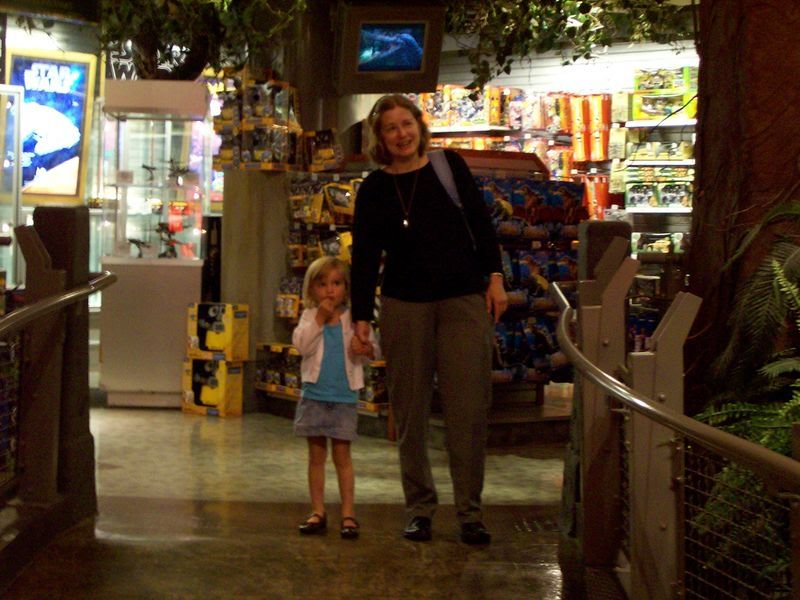 Here's what the Bean was worried about. She wasn't quite sure what to think of it, showing some concern that it might break out of it's animatronically limited range of motion and try to get a bite of little girl meat. Luckily Mr. K was there to protect her.
From Toys R' Us we trekked home through Times Square with Tim & Erin.
And my lovely wife of course.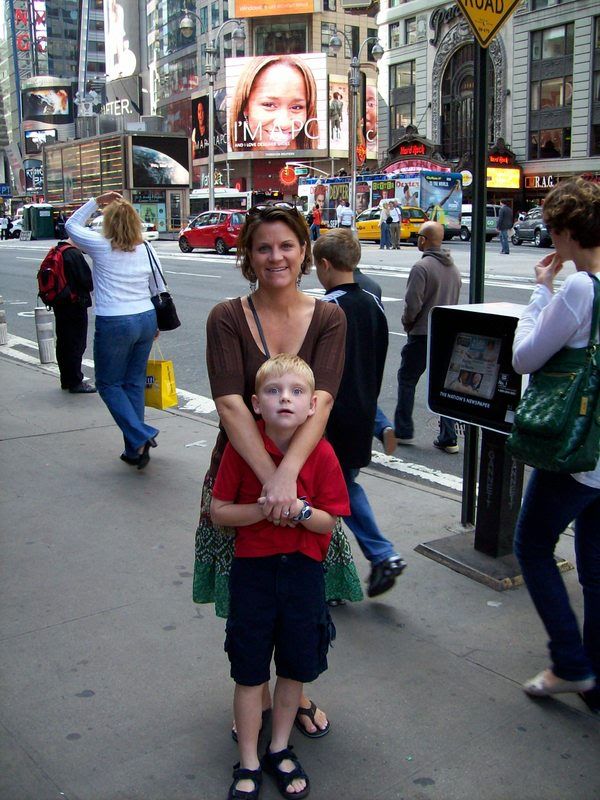 The it was off to Governor's Island. This is on the way to the ferry, after everybody had met my sister for the 1st time.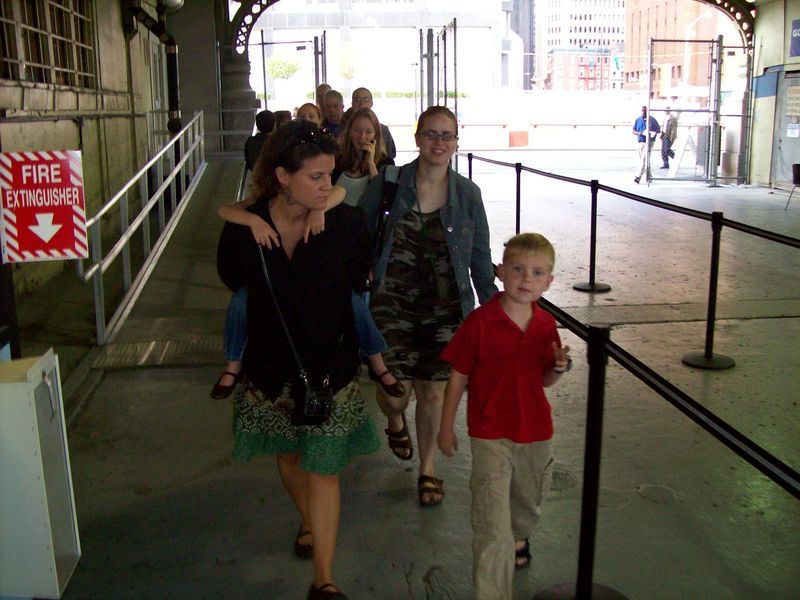 Governor's Island was fun, and photogenic.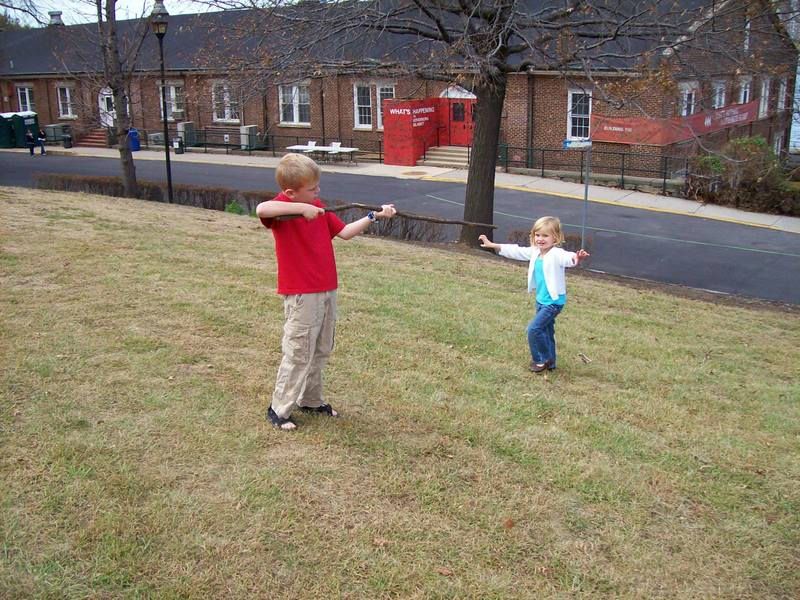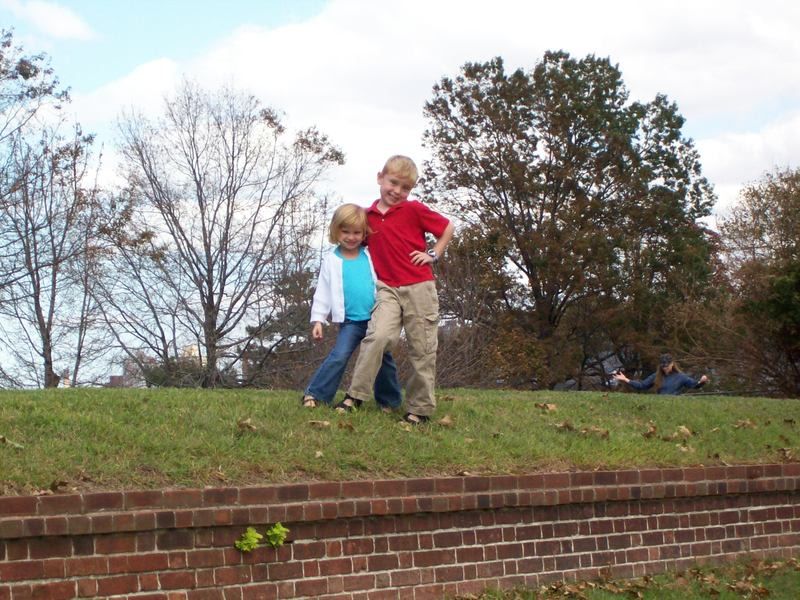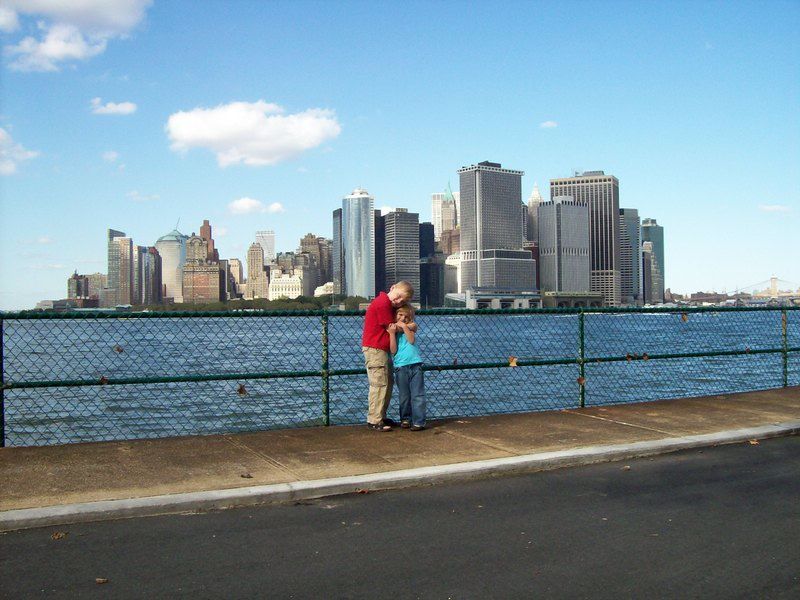 And then there was the ferry back to Manhattan. It was photogenic as well.
So there you have it. The pics to go with the prior post. More to come! I'll finish blogging this trip eventually.